Here at The Eternity Rose, we are proud to grow our own flawless roses which we preserve in pure Silver, 24K Gold and Platinum. We employ our own team of trained horticultural experts with specialised knowledge of the finest ways to grow high-quality roses, and all our products are derived from the variety Rosa X Centofolia – a complex hybrid which contains R moschata, R caninae, R rubra and R eternity.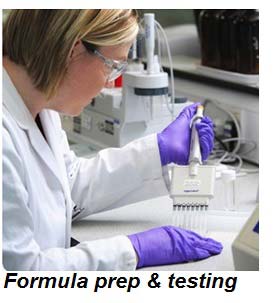 Our flowers are cared for judiciously, and as soon as they start to open up, we pick them by hand and immediately begin the preservation process so that their splendour can be perpetually maintained.
Our complex preservation process begins with covering the rose in a translucent coating so that its shape can remain intact during electroplating. By undergoing this technical process, our roses remain frozen in time with a natural, impeccable shape.
After completion of this step, our roses embark on an intricate procedure using our own formulae and immersion electroplating techniques to apply multiple layers to the petals.
Firstly, copper layers are electroplated onto the rose to form a precise and texture sensitive layer which is also a robust base upon which to carry out the precious metal-plating process.
After sealing the rose in copper, nickel electroplating takes place, and this vital step will hold the structure of the blossom in place before it is finally plated with a precious metal.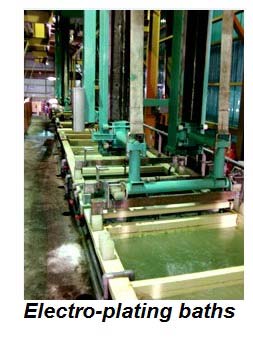 At the completion of each layer, we rigorously inspect each rose for form, plating quality and any other blemish which may have occurred during the procedure.
Once each flower has passed through our quality control tests, it is then placed into a gold, platinum or silver electroplating bath where many thin layers are applied gradually over the course of several weeks to achieve a fine and lustrous finish.
The entire complex process will take around three months from start to finish, and the result is a rose that will never corrode, and which will last indefinitely.
To find out more about gold, read our "Variations of Gold" section for further information.
FREQUENTLY ASKED QUESTIONS
Do You Use Real Flowers?
To put it simply – yes!
There are countless companies all over the world that produce plastic flowers which have been plated in silver or gold, however you can easily spot the differences between a plastic rose which has been metal-plated and one that is a genuine flower.
Electroplated real roses still have all of the natural texture, stem characteristics and leaf veins, and every rose is completely unique in the same way as a fingerprint is one of a kind.
You can see at a glance that every Eternity Rose has been made from a true natural flower.
We have spent years refining the electroplating procedure of layering metal onto our flowers, and as a result of our extensive experience, we only deliver the highest quality precious-metal and gold-plated real roses, without any exceptions.
Our coloured roses feature multiple coating layers made from our own polymer lacquer composite and are also partially electroplated with the edges of the blossom being trimmed in 24K gold.
Is it a Quality Product?
It is important to us that all our customers are aware that we implement the most stringent quality control procedures in order to guarantee the quality of our products.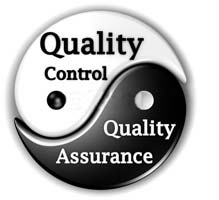 We are also proud to reveal that customers have often commented that, when seen in person, our products are even more impressive close-up than they appear in our promotional images.
The photographs on our website cannot possibly capture fully the lustrous gold finish on each flower, or the natural curves of the flower with their radiant gleam. As soon as you touch an Eternity Rose, you will immediately be able to distinguish the difference between an artificial flower and a beautiful natural rose.
We take such care to only supply high-quality products that are sure to reveal our perfect finishes and top-class craftsmanship.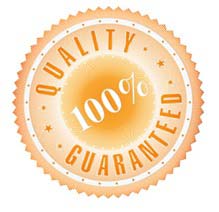 Just imagine a spectacular rose, coated in sparkling silver or glossy gold, and you have envisioned the stunning splendour of an Eternity Rose.
Our Platinum-Dipped roses are darker in sheen than our Silver-Dipped roses, so you will spot the difference easily. They are perfect gifts for any recipient who loves the beauty of precious metals.
Lots of customers like choosing a mix of silver, platinum or gold-dipped roses to make up eye-catching posies for use on all kinds of special occasions.
Over time, we have perfected the process that we use. We believe that each step we take is another move forward in our learning curve. We work hard to deliver only the best quality that money can buy, and that is why we have been entrusted with supplying official state gifts to dignitaries and royalty worldwide.
Although we have discovered numerous Eternity Rose imitations over the years, we are proud to say that we have never found any that can match the finish, look and quality of an Eternity Rose flower, and it is this intricate care which should make us your first choice when choosing your Eternity Rose.
We are so confident in the quality of our products, we even offer every customer a no quibble 90-day money back guarantee. If you are dissatisfied for any reason, we will give you a full refund. To this day, only a tiny proportion of our sales have been refunded, despite having accomplished huge sales volumes, and this stands testament to our products' high standard.
Can Eternity Roses Break?
Although our roses appear to be very delicate, they are in fact very robust and strong thanks to their layer of nickel. Our Eternity Roses do not break unless excess pressure is placed upon them.
Handling our roses normally is very unlikely to result in any kind of damage, and even if they are accidentally dropped on a carpet, breakage and dents are still unlikely to occur.
If an Eternity Rose falls onto a hard surface, it is possible that some surface scarring may occur, however it should not break.
Here at The Eternity Rose, we have dedicated ourselves to delivering the highest quality products. We always follow strict quality control procedures in order to ensure every product we release meets our high standards.