From the very moment that a child is born, many dads are keen to invest everything they have into their son or daughter, and Father's Day is the perfect time to celebrate that special man in your life and to reward him for his commitment and love over the years.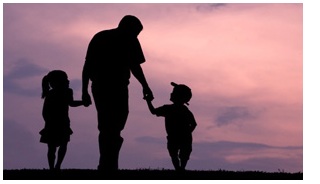 But choosing a meaningful gift for your dad every year can be difficult.
If you're finding it a challenge to find something different and yet significant, why not consider buying your father a stunning Gold-Dipped Golf Ball with matching Tee, or perhaps a Gold-Plated deck of Poker Cards?
A dad who is a keen golfer is sure to appreciate a gold-dipped golf ball, whether you choose a playable ball which is sure to impress his friends on the green, or a display version which will take pride of place in any cabinet.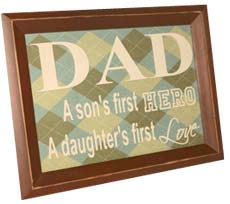 Both come complete with a matching 24 karat gold-dipped tee and come in a stylish presentation bag.
The luxurious gold-dipped playing cards are the very same type as those used in the high roller rooms of top quality casinos.
The ideal gift for any poker player, these cards boast impressive craftsmanship and are both attractive and durable Whether they are used for regular games or whether put on display, they are sure to catch the eye and be a conversation point.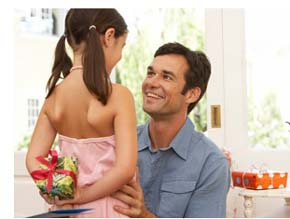 Both the poker cards and golf balls are exquisitely made using only the finest gold, and they are sure to delight every father when given on Father's Day as a token of esteem and appreciation.
Or why not surprise your dad with a precious-metal dipped or glazed Eternity Rose?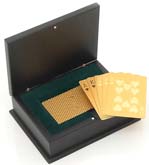 While flowers are more traditionally given as a gift to women, more people are realising that roses make wonderful gifts for men too, and giving a spectacular decorative rose to your dad on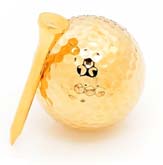 Father's Day is a perfect way to reflect your gratitude and loving sentiments.
So many of us wish we could do more for our fathers, and what better way to start than by giving a wonderful gift from The Eternity Rose?
Pamper your father with a heartfelt gift this Father's Day. Demonstrate your love and show him how deserving he is of praise and gratitude when you reward him with a present from The Eternity Rose.