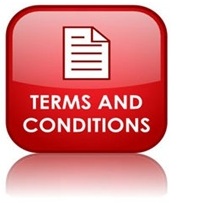 GENERAL INFORMATION
1) When using our website you agree to our outlined terms and conditions both here and in The Eternity Rose website as a whole.
2) The policies which are outlined by The Eternity Rose (hereafter referenced as TER) are all written in accordance with current legislation and have been written expressly to protect our customers in the interest of secure and confident shopping.
3) TER always strives to ensure the information on the website is accurate to the best of their ability, however sometimes mistakes may occur. Should TER discover a mistake, they will aim to rectify the situation but TER are not exclusively responsible for any inaccurate content.
4) By using this website as a customer, you are accepting that any mistake, error or inaccurate information both indirectly and directly is not TER's responsibility.
5) TER has an entitlement to change any website content either in whole or in part without any notification, including TER's Terms & Conditions.
6) All customer orders must be confirmed and accepted by TER.
7) Visa, MasterCard and PayPal are all acceptable payment methods.
8) All goods that are purchased by customers are not considered to be legally in the customer's possession until their payment has been fully processed.
9) TER strives to ensure that any item under warranty which has been found to have defects will be handled completely and swift to the satisfaction of the customer, within reason. TER, however, cannot be held as responsible for any item which has been damaged following receipt or for any intentional damage or damage incurred under any extenuating circumstance. TER can also not be held liable for any customer injury, either physically or financially, that results from their purchase of a TER product.
10) Every effort will be exerted to ensure same working day processing of received orders, however in some circumstances, it may take two or more working days to process and despatch an order. Extenuating circumstances may also mean that TER cannot guarantee that every purchase will be shipped on the same day as the order is received. No orders are processed on weekends and a public holiday.
DELIVERY AND SHIPPING
11) Any estimated shipping time is an approximation and therefore is not an implication or any obligation or contract on TER's part in terms of advising how long goods may take to reach their designated address. Although TER tries to provide accurate estimates, predicting a precise date of delivery is never possible. TER strives to ensure that items are kept in stock to allow for quick shipping, however occasionally items require backordering. TER cannot be held responsible for any damage, lost item or shipping delay. While TER will attempt to aid its customers to the best of its ability, it cannot be held responsible for any issue occurring during the shipping process.
12) The customer must pay any cost incurred directly as a result of unclaimed goods or refused shipments. Somebody is required to be present in order to receive the shipment at the delivery address. Any item returned to TER remains the customer's financial responsibility.
ORDER STATUS
13) TER aims to inform all of its customers via email and details which enable tracking of their purchase will be sent via email after orders have been shipped. Customers can also check their purchase status by logging into their account on TER website.
BACKORDERS

14) While TER strives to ensure that no goods are on back order, sometimes inevitably this will occur. In this event, every effort will be made to inform customers that their chosen item is on backorder at the time of ordering so no charge will be made at the time of purchase. Occasionally however, orders will be processed without the customer being notified of the backorder. Should this occur, TER undertakes to email the customer with their estimated date of delivery as soon as possible. Should the item be unlikely to become available for a considerable time, customers will be given a choice to receive a full refund.
WARRANTY & RETURNS
15) TER supplies information which is intended to assist their customers in making sure they are buying a suitable product for its intended use when making their purchase. TER also supplies a 90-Day Satisfaction Guarantee to the customer which allows the return of a product, whether or not it is defective, during the initial 90 days following purchase. So long as no damage has been incurred to the item, it is possible to return it to TER and receive a complete refund for any reason including the customer changing their mind. Otherwise, a re-stock fee may be levied, typically in the amount of 10% of the item's purchase price although it will never exceed the sum of $20 per item. Should a product have been damaged by the purchaser, TER cannot offer a warranty on that item. Customers must pay any return postage cost. Should the customer receive the wrong item, they are obliged to let TER known within 7 days in order to arrange return of the item for a refund or exchange for the correct item which will be sent out at no extra cost.
16) Any item which has been intentionally scratched, bent or damaged in any way by the purchaser cannot be refunded or exchanged.
17) All gold-dipped and gold-plated items are guaranteed by TER to be coated with genuine 24k Gold with no impurities.
18) Any warranty claim will be dealt with as speedily as possible and in the majority of cases, within 1 working day of filing of the claim. However TER cannot promise that a claim will be handled within 24 hours, especially at busy periods. TER is unable to offer precise information about how long warranty claims will take to handle.
19) Insurance can be provided on all products for shipping purposes, but TER must be notified by the customer within 48 hours if an item has been found to be damaged on receipt. TER cannot be held responsible for any item which has been damaged through improper display, misuse or natural disaster like flooding. Refer to our Warranty Policy for extra information.
CANCELLATIONS
20) Before processing an order, customers can cancel their order with TER, either entirely or in part. The customer account is then re-credited within 2 working days approximately.
PRICING
21) All of TER's products are sold at their listed price and TER reserves the right to alter prices at any time. TER also has the right to retail items for a reduced cost for any appropriate amount of time and to make a change to the price without notifying customers in advance. Although TER strives to ensure that their prices are displayed accurately, sometimes an error may occur. If this happens, TER undertakes to notify customers as soon as the mistake has been noticed however, TER has no obligation to sell the customer the item at a lower price simply due to a pricing error.
SECURITY
22) TER is aware that customers want to feel secure while shopping online and to that end, TER website is entirely secure with all transactions being safeguarded with 256 bit GeoTrust encryption technology to ensure the highest possible standard of protection in any location worldwide.
PRIVACY
23) TER takes the privacy of its customers very seriously and therefore will never release or sell personal information or details to any other party. Personal customer information will only be used by TER to process and deliver orders. TER will only send customers emails when in the process of updating a return or recent order, or in the case of the customer having notified TER that they wish to receive a newsletter or be advised about any special offers.
PRODUCT IMAGES

24) TER strives to ensure that all product images show an accurate depiction of the product which will be received by the customer. Sometimes, however, the product delivered may differ slightly from that image found on the TER website due to TER's main product being natural roses which vary in their attributes like shape and form. TER therefore reserves the right to show product images which may be slightly different from the product which the customer will receive. TER will, however, use every effort to ensure that no variation will deviate by over 5%. Every effort will be made to ensure that product representation is accurate and equal, but TER cannot be made responsible for any small inaccuracy. There may also possibly be small variation between product images in terms of product packaging and product colour. TER strives to display product images which are as similar as possible to the actual representation of despatched goods, but slight inaccuracies can occur.
TECHNICAL SUPPORT
25) Staff are employed by TER to handle any customer technical issues, but the amount of support which can be supplied relating to display or technical advice can only be general and should therefore only be treated as a guideline by the customer.