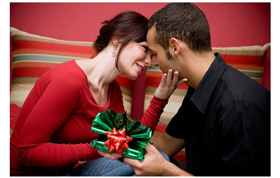 Christmas has come around again, and men everywhere are asking what they can buy the lady in their life.
When you're always purchasing presents for that special someone – for birthdays, anniversaries and Valentine's Day, when Christmas arrives you're really struggling for inspiration.
Chocolates are a fine present, but they aren't very personal. Giving a box of chocolates lacks imagination and shows that you didn't put a lot of time or thought into your choice.
What you should be giving your lady is a special gift which sends a special message of love and devotion. A gift which expresses the depths of your emotions.
But where can that sort of gift be found?
It may not be as hard as you expect.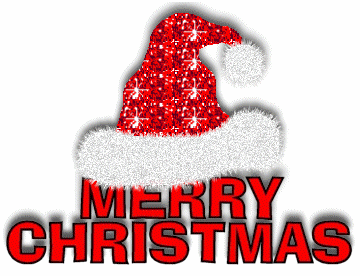 We have the perfect solution for you!
Does your mother, wife or girlfriend love roses? We're sure she does. Does she love jewellery? Again, virtually every woman loves a fine necklace or pair of earrings.
So, here is the ultimate Christmas gift – an Eternity Rose – a stunning gift that combines the best elements of jewellery with the finest features of a genuine rose.
If she loves the traditional red rose, a sweet pink blossom, or something a little more unusual like a green or purple flower, we have plenty of shades to select from, all intricately glazed and trimmed with 24K gold, and unlike a natural rose which will only survive for a couple of days, a glazed Eternity Rose will endure forever.
When you buy a rose from The Eternity Rose, you can have absolute confidence in your purchase, and if you are dissatisfied in any way, you can return your purchase within 90 days of the invoice and receive your money back guaranteed with no quibbles and no questions.
We are 100% confident that you will love your purchase.
Don't Forget the Man in Your Life
Ladies, we all know how hard it can be to find a gift for the men in your life. Does he really need another tie or pair of socks, and would he really appreciate another bottle of aftershave?
Go for something completely different this Christmas and present him with a beautiful 24 karat gold-dipped golf ball with a matching tee, made by The Eternity Rose's skilled team of craftsmen. Either buy a set which he can actually play on the course or a display piece which will take pride of place in his home.
Perhaps he would rather play cards? A set of gold-plated poker cards are the perfect choice for the poker player in your life. They're sure to impress his friends at his next games night, and as they are sturdy and durable, they can be played at every game.
He'll feel like he's a high roller in a top casino with this wonderful gift.
Either of these fantastic gifts for him are perfect gift choices for Father's Day too.
At The Eternity Rose, it is very important that we only use the highest quality materials and the best possible workmanship to produce every single product in our collection.
So from us here at The Eternity Rose, we would like to wish you and your loved ones a Merry Christmas, and we hope that you love our unique and beautiful gifts.