All Eternity Rose orders are delivered completely FREE of charge.
At the present time, we supply our New Zealand customers from our Australian warehouse based in Sydney.
The warehouse has connection to a DHL international hub, so any order which is placed before 11am (AEST) will usually be shipped on the same day.
The Eternity Rose/DHL computer connectivity is able to achieve every order to be customs-cleared while in-flight.
Also, all applicable taxes will be paid by The Eternity Rose.
Your order will usually be delivered within a 72-hour period of your order being shipped.
We will email you a tracking number for DHL on the same day that we ship your order so it is possible for you to track your order's progress.
PLEASE NOTE: WE CANNOT DELIVER TO PO BOX ADDRESSES

As per all suppliers who depend on external transport systems, we are subject to the vagaries of third party logistics. Delays may occasionally occur as a result of inclement weather and peak periods, so adequate buffer needs to be built into your delivery planning relative to the importance of the gift occasion.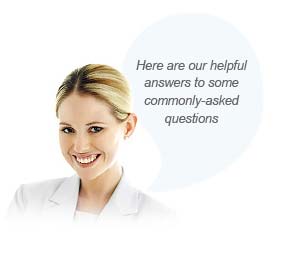 Frequently Asked Questions
How speedily will my order be processed?
Generally, we are able to process all orders within a 12-hour period of the order being placed. We despatch the majority of orders within 24 hours and we always email our customers with tracking details after despatching their order. Customers can expect to receive this email at approximately 8 am on the next working day.
How long do deliveries usually take?
Currently, deliveries take around 2 ½ days to be received by the customer upon shipment. Almost 98% of our orders will arrive within 3 working days however you should note that more remote areas may experience a longer delivery time than average.
Will the customer pay delivery costs for online orders?
The shipping costs will be covered when orders are placed online and customers do not pay any shipping fee.
How can customers track their order once it has been placed?
We always email the tracking information for our shipped orders at approximately 8 am for every order which has despatched within the last 24 hour period.
What happens if I am not available when my order is delivered?
All of our deliveries require the recipient to sign. Should this be an issue, we suggest that you arrange for your order to be sent to a relative or friend's address, or alternatively to your workplace. Should you be unavailable to sign for your order, a card will be issued containing information about how you can arrange to have your parcel redelivered or how you can pick it up.
Is it possible to deliver my order to a Post Office Box address?
DHL unfortunately cannot deliver any order to the Post Office. You must ensure the provided delivery address is a street address, either your work or your residential address. Should you have any other questions in regards to parcel delivery, send us an email.