Wedding anniversaries have been celebrated for centuries, and in fact date back to Medieval Germany and the Holy Roman empire when husbands would crown their wives with ornate silver garlands on the occasion of their 25th wedding anniversary, and gold garlands on the occasion of their 50th wedding anniversary.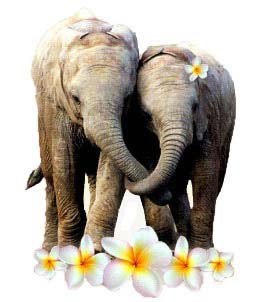 During the 20th century, the wedding anniversary occasion became much more commercialised, with traditions of gift-giving being linked to the various years of marriage. Specific materials that the gift could be made of became related to a particular marital year. In this way, the first anniversary was linked to paper, the second anniversary to cotton, and so on.
If you live in one of the Commonwealth countries, it's possible to send an application to the Governor-General's office or Buckingham Palace for a congratulations message from the Queen on the occasion of your 60th, 65th or 70th wedding anniversary.
If you are Roman Catholic, you can also apply through your local district to receive a blessing from the Pope on any of your milestone anniversaries like the 25th, 50th or 60th occasion.
An Ideal Gift For Today
If you are going to give your loved one, relative or friend a special gift for their anniversary, planning ahead and paying attention to
anniversary themes by year is sure to help you choose the perfect gift that is sure to be treasured for many more years.
A fabulous, high quality gift that is thoughtful, unique and romantic is the universal symbol of everlasting love – an Eternity Rose. And in keeping with anniversary themes by year, an Eternity Rose comes in a variety of colours, so you can choose one to match the specific colour theme for the anniversary in question.
On behalf of everyone at The Eternity Rose, we would like to wish every couple HAPPY ANNIVERSARY, and an event that will never be forgotten by the special people in your life.