Dear buyer. We would like to share with you these messages that are genuine testimonials from our customers over the years. We have not altered them as we are keen to offer a true insight into our customers' opinions about our products.
Daniel Thomas
The Eternity Rose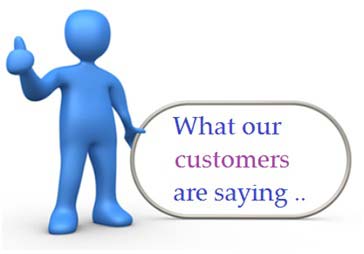 When I was searching for a perfect present to give my mother on Mother's Day, I came upon an Eternity Rose dipped in platinum while browsing online. As soon as I had bought and received it, I was delighted with its beauty. It really does look stunning when seen up close. If I had been given this rose by the man in my life, I would have truly felt like a princess.
Ava L.
I ordered some gold roses from The Eternity Rose for my wife for our anniversary as they had a very personal meaning for her. When they were delivered, I didn't say a word, I just let her open the package. She was rendered speechless when she saw how beautiful her gift was, and as they were such a meaningful gift they were truly special. Thank you Eternity Rose!
Noah M.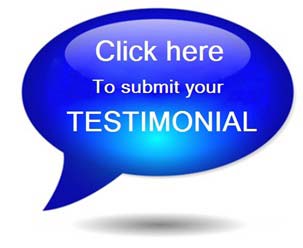 Often, when I have shopped online, I have ended up with something that wasn't as good as it appeared on screen. This has led me to be wary when making online purchases, but the gift I bought from The Eternity Rose turned out to be a great surprise! It looked just as stunning when I received it as it did on the website. I had ordered the platinum rose which was delivered to Scotland in just three working days in a stylish box. I bought it as a present for my mother's birthday, and she was completely overwhelmed when she opened the box. When she showed her friends, they were so jealous that they even asked her where they could find one themselves! I will definitely buy more of your gorgeous roses in the future.
Pablo G.
I ordered a rose from The Eternity Rose as a gift for my wife and received it several days before I actually presented her with it. When she opened it, her expression was more revealing than any words. I can't reiterate enough how stunning this product's quality is! I was also really impressed with the customer service from this company too. They really went above and beyond to help, even assisting me in picking out the perfect rose. The delivery time was really quick too – under 48 hours despite coming from the other side of the world!
Lucas M.
I would like to thank The Eternity Rose for providing me with such a fantastic shopping experience. There is nothing I would change about my dealing with this company. All of their products are of the highest quality, their customer support is outstanding and their delivery service was speedy. The Eternity Rose really do set the highest possible standards in business ethics and I would never hesitate to recommend this company to my family and friends.
Max C.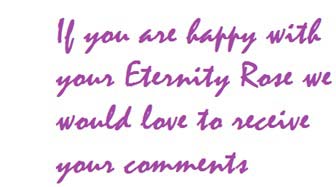 My wife finally opened the gold rose that I bought for her last week and she was blown away. I chose it to commemorate our golden wedding anniversary, and even though I left making my purchase to the last moment, the package arrived in time, just as promised. Your service is wonderful, thank you so much.
Isaac R.
I opened the roses I ordered and could hardly believe that they looked even more stunning in the flesh! I had bought six roses to give as a Christmas gift to my sisters and mum, and they were so delighted to open their presents on Christmas morning. I felt fantastic! I just wanted to share how awesome my experience with The Eternity Rose was.
Finn O.
Celebrating 25 years of marriage is so special that I was determined to find a perfect gift to show my wife how much I appreciate her. I bought two of your silver dipped roses and she loved them so much that they are now on display in our lounge together with her favourite heirlooms given to her by her grandmother. Your delivery came right on time too!
Ryan P.
I was meeting up with a special lady who I hadn't seen for 5 years and was searching for something special to give her when I met her again. As soon as I found The Eternity Rose's website, I knew I had found something truly perfect. I was delighted with their amazing service, particularly after the vase that I forgot to order originally arrived in such a short space of time. She now has a beautiful rose so she can rest assured that she is very special to me.
Leo R.
Hi,
I just wanted to say thank you for your fast delivery. I can't wait to give my wife this rose as a birthday surprise. She'll love it!
Thanks again!
Lachlan M.
The beautiful red rose that I ordered from you impressed my fiancée so much that she even broke the rules about not talking to the groom on the morning of her wedding day! I had it delivered to her room in the hotel as she got ready for the ceremony and she couldn't wait to tell me how much she loved me and how much she loves this extravagant gift. I believe that it really added something special to her day, and mine since I was so happy to know that she loved the gift I had chosen. That rose will remain a special memento of the happiest day in our lives forever. Thank you so much.
Michael F.
I had reservations about buying a gift from overseas, however I'm delighted with my purchase. I found it very reassuring to have direct and open communication with The Eternity Rose's customer support team, and that gave me added confidence when making an order. Delivery was speedy too, despite coming a long way (I live in Belgium!) I would never be able to find something as unique as this elsewhere, and it has truly surpassed all of my expectations. Your impressive service has been much appreciated and I will definitely make more purchases in the future.
Ellie H.
The response I received from my girlfriend when I gave her an Eternity Rose was enough for me to realise I had definitely chosen something perfect. It was a clear expression of the love I feel for her and she was genuinely surprised.
Sam B.
The Eternity Rose's products are of the highest quality. As soon as I saw them, I knew I had to have one and that nothing could compare. I'll never regret making this purchase
Bahar J.
One of the best things about The Eternity Rose has to be value for money. As I was buying two roses, the affordable price tag and free delivery came as a bonus, and the way the flowers are presented in a stylish leather box is just remarkable. I purchased a rose for my mother and another to give my mother-in-law. I will certainly buy more roses soon, since they are now my top choice of gift for upcoming events.
Nisa E.
I'd like to thank The Eternity Rose for making my purchase seamless. I received the order today and it came as a great surprise for my wife, who is delighted. You've definitely won me some brownie points! Now she wants to buy more, one for her friend and another to give her cousin. We hold your company in the highest regard and won't hesitate to recommend you to all our friends and family.
James R.
The rose I ordered arrived in today's mail and I thought it was truly breathtaking. I've never seen anything like it before. I couldn't believe how luxurious the gold coating looked and I am delighted with this product as well as the service I received.
Jacob S.
The gold Eternity Rose I ordered is so stunning that I felt I simply must let you know how happy I am with my purchase. Delivery was speedy and I think the quality of the rose is outstanding. It's such a great gift that I think I won't tell anyone where I got it from just for now, and then I can buy them for all my friends!
Dennis T.
The delivery company made a mistake, and as a result, the gold rose that I ordered wasn't delivered when it should have been. Despite the error, I was satisfied by the way that The Eternity Rose dealt with the matter that was efficient and rapid. Although I received my gift later than anticipated, I couldn't have asked for a better response to the situation. My friend is happy with her gift and I'm pleased with The Eternity Rose's service.
Andrew F.
"Truly impressive" and "extremely beautiful" - just some of the words I could use to describe the gorgeous roses from The Eternity Rose. I had left my gift buying to the very last moment, but nevertheless, my order arrived in time. Fantastic!
Rhia B.
I chose an Eternity Rose to surprise my wife on the occasion of our anniversary and she even told her friend that, of all the gifts I'd ever given, this was her favourite! Now I'm worried I'll never be able to top this year's gift! She's got no complaints though!
Matt J.
I'm always giving my girlfriend roses, so this time I thought I'd give her something a little more long lasting. I asked your team lots of questions and was pleased with the respect and care taken in their responses. I'm impressed by the purchasing experience overall, and even better, my girlfriend couldn't stop smiling when she opened her present. Thanks Eternity Rose!
Ethan P.
Dear Eternity Rose, I can't thank you enough! Thanks to your company's service and the beautiful rose you supplied, I managed to prove to my ex just how much I love her and managed to win her back! You have my eternal gratitude.
Charlie E.
My son was travelling in Europe and sent me a stunning yellow rose as a gift. The love and thoughtfulness he showed in his choice of present will always stay in my heart and memory.
Annabelle M.
I had never made a purchase online before, so I wasn't sure what I could expect when using The Eternity Rose, however I'm pleased to report that my buying experience was wonderful. You really are a fantastic company! I ordered it for my girlfriend who is staying in Toronto at the moment with her family but she received her gift really quickly. I just wanted to show her that I treasure her and miss her, and I thought that an Eternity Rose represented an ideal solution.
Cooper H.
My wife told me that it was the best gift I'd ever given her when she was given the Eternity Rose I chose for her. When she posted pictures on Facebook, it also got lots of likes and positive comments. I'm delighted with my purchase.
Phillip J.
The roses from The Eternity Rose are truly exceptional, and your website definitely doesn't do the product justice. I'm absolutely thrilled.
Mickey L.
Having had a bad purchasing experience from one of your overseas competitors, I was reluctant to make a purchase from The Eternity Rose, however your staff were wonderful and reassured me that nothing similar would occur and that my expectations would certainly be met. I decided to take the plunge and make an order on the strength of the special and unique nature of your products and I'm so pleased that I did. The product I received matched up to your website entirely. Other people need to be made aware that the products available from other companies definitely don't meet the same standards.
Steve G.
Once I saw your advert, I decided to splash out and buy an Eternity Rose as a gift for my special lady. I bought her a rose with a matching vase to surprise her and she loved it.
Jimmy Y.
Having previously bought a couple of gold roses to give to a friend and my mum who were so pleased with their gifts, I decided to order a silver Eternity Rose to give my husband to commemorate our 25th anniversary. For years now, my husband's given me flowers and roses galore, so I decided it was time to return the favour and give him a rose which will last a lifetime. It will be displayed in pride of place, standing as a symbol of our enduring love.
Chloe O.
My son has just given me a beautiful Eternity Rose as a birthday gift. I'm impressed by how unique these pieces are and I am sure to treasure it forever.
Summer B.
I found your website around six months ago, and as soon as I saw it I knew I had to make a purchase! Since then, I've bought no less than three roses and each time I'm impressed. I just had to write to you to let you know what a great job you're doing and how happy I am that I've found you. My life's much easier now I know the perfect gift for any occasion!
Jessica J.
The rose I ordered is amazing – truly stunning considering the price I paid. It came in today's mail and I just want to say thanks for responding to my queries so rapidly. Thanks again – it's splendid.
Nakti P.
Your site popped up while I was searching for a gift to thank the ladies who work in my office. My business has gone from strength to strength this year due to their efforts and I wanted a quality product that was still affordable. When I found The Eternity Rose, I knew that I'd found the perfect presents. I presented them to the ladies at the Christmas party. Their reactions when they opened them was priceless. Now I'm going to buy two more to give my mum and my wife next year!
Tom M.
Firstly, I've never seen anything as marvellous as this rose, but no matter how pleased I am with my purchase, I just can't wait to see how delighted my wife will be when she receives it.
Brendan R.
This rose can only be described as perfection. I had a red Eternity Rose and vase shipped to her home in a sophisticated-looking package. The product and service quality were both excellent.
Joseph P.
I'm always being complimented on my beautiful pink rose which was given to my for my birthday by my husband. Pink roses have always been my favourite flower! I've been looking at The Eternity Rose website since he made his purchase and I'm thinking of buying another one to start a collection.
Audrey M.
I was searching for something special to give my mother for her birthday – something that expressed my love and appreciation for her. She loves yellow and pink, so I decided to buy her Eternity Roses in those colours. She cried with happiness when she opened up the boxes. Now I know that I've found the perfect gift that shows her just how important she is to me, so thank you Eternity Rose.
Chris I.
When I wanted to give a gift to my wife as a token of love, this beautiful rose was the perfect choice. Thanks Eternity Rose – your rose really dazzled her!
Archie G.
I'd like to say a big thanks to The Eternity Rose. Some of my prior online purchases haven't gone very smoothly, but luckily, buying from The Eternity Rose turned out to be a much better experience. I was also delighted that the description of the product was a perfect match to the item I received.
Ollie S.
I'm just writing to let you know that the rose I ordered has just arrived and my husband (and myself) are just delighted. We know our daughter is going to love it. We wanted to give her something for her birthday this year that she would be able to keep, and were looking for something completely different. When I found your website, I knew that one of your roses would be ideal. Thanks so much!
Tricia E.
The silver-dipped rose which I ordered has just arrived. It's fantastic! I know my wife's going to love it and I just wanted to thank you, your service was amazing.
Gary W.
Hi Chrissy, I'd like to say thanks for replying so promptly. You've really helped me out! Your service really is worth 6 stars and I'll tell my family and friends all about your company. Thanks again for your help!
Best wishes
Monsur C.
The gold roses that are mentioned in the above messages are found at our product page on the Gold-Dipped Eternity Rose, and you can learn more about our silver roses which are perfect 25th anniversary gifts at our product link on the Silver-Dipped Eternity Rose.