Please beware of several Eternity Rose imitators. Only The Eternity Rose™ is the NZ registered, authentic 24k gold natural rose product.
The Roses
We Preserve
Real

Roses

Our products are genuine, natural roses grown in our own nurseries. Each is preserved in pure silver, platinum or 24 karat gold, or glazed in its original colour and trimmed with 24K gold. We also produce gold-trimmed and glazed jewellery made from real miniature rose petals.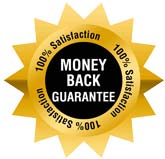 Our Guarantee
Lifetime Warranty and Money-Back Satisfaction Guarantee
We offer an unrivalled satisfaction guarantee that you will be delighted with your purchase. Every rose and piece of jewellery has been made to the highest possible standards and specifications, to ensure its flawless quality.

Our Delivery
FREE Express Shipping
We strive to ship your purchase within one business day without extra charge. We know how important it is for your gift to arrive on time, and so delivery is generally 2-3 working days upon despatch. We supply a parcel tracking service so you can monitor the progress of your package. However we cannot deliver to a PO box address.